Online Gift Cert / Card Sales Made Simple


Sell your gift certs and cards from your website & ours!
Sell gift certificates / gift cards from your website and from the RestaurantPassion.com website. Develop new revenue streams for your restaurant. We can setup this fully functional ecommerce solution in as little as a few days. Our software integrates with your merchant processor through a safe PCI compliant payment gateway. Payments for gift certificate /card purchases are paid electronically directly to your bank account.
This solution is made available through RestaurantPassion.com and is made available with our basic, full or managed service along with many additional RestaurantPassion.com features, including inclusion in our online dining guide, which that allows for posting menus, photos, events, entertainment, contact info as well as links to your website, social media, takeout and delivery services. We can also offer you a (*free - no charge) fully responsive website for your restaurant as part of our managed service.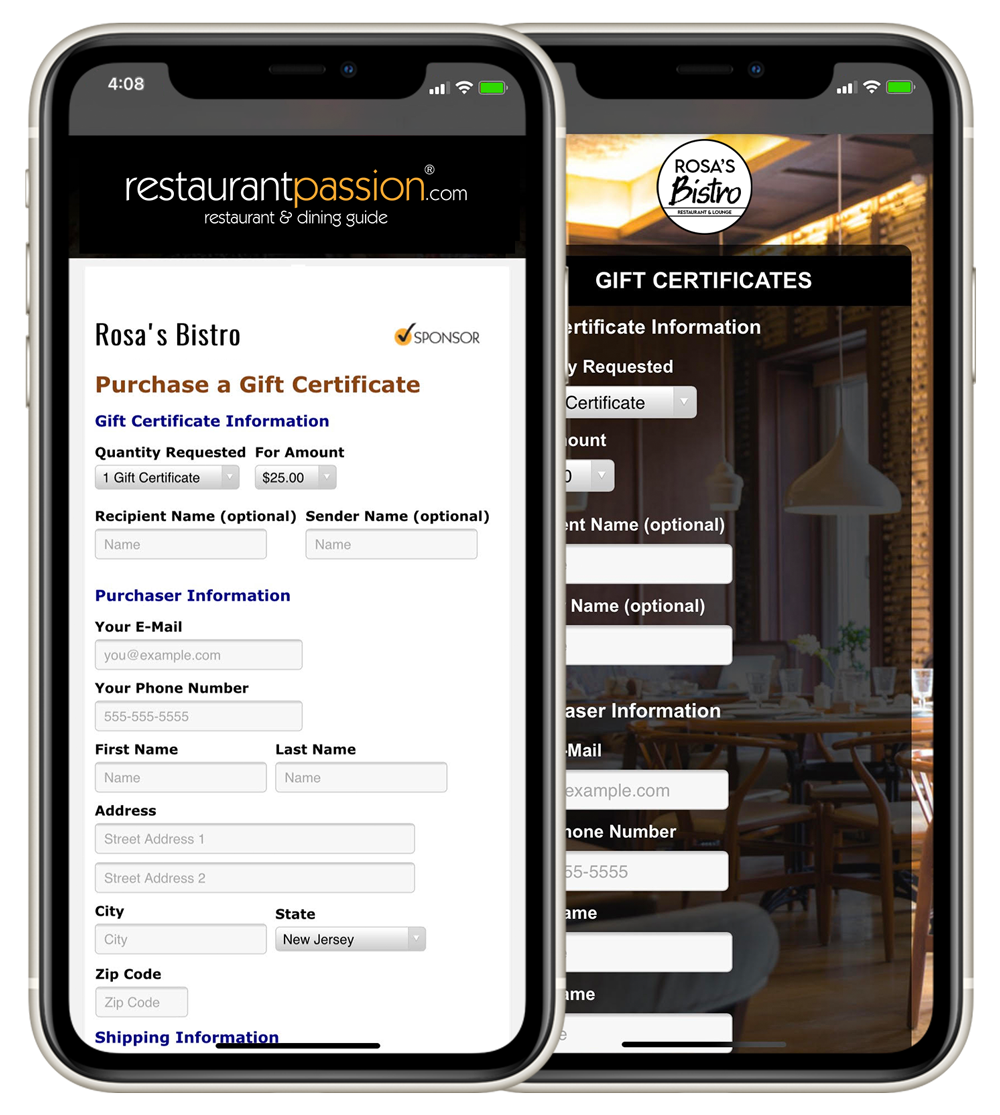 Customers will make purchases on the go! Works with mobile devices.
Sell Gift Certificates & Gift Cards Online

Create a new revenue stream!
Increase revenue with eGift Certificate sales
Increase revenue with additional gift certificate/card sales
No more mailing physical gift cards to customers
Integrates for use from your website
Purchase payments go directly to your bank account
Simple easy to use interface for both purchase and administration
Streamlined purchase process designed to increase sales
Ability to offer discount and bonus certificate/cards
Credit card processing works with your merchant processor
PCI compliance is achieved utilizing a secure payment gateway
History of customer transactions are archived for future reference
Call Us at (973) 263-5960
to schedule a meeting!